Leeds Computer Repairs
Yorkshire Computer Systems is a reputable computer repair company that offers onsite repair services for both residential and business clients in Leeds. With a team of experienced and qualified technicians, we provide a range of computer repair services to help our clients get back to their daily routines as quickly as possible.
Whether you're a business owner or a residential client, our onsite computer repair services offer numerous benefits that can save you time, money, and hassle. Here are some reasons why you should consider Yorkshire Computer Systems for your onsite computer repair needs:
Here are some reasons why choosing onsite computer repair services can be advantageous for you:
Convenience: One of the most significant benefits of onsite computer repairs is convenience. You don't have to worry about packing up your computer and taking it to a repair shop. Instead, our technician will come to your home or business at a time that's convenient for you. This saves you time and effort and allows you to get back to work or other important activities quickly.
Quick Response Time: We understand that computer issues can cause significant disruptions to your work or personal life. That's why we strive to be onsite within one hour of your call. This quick response time means that you won't have to wait for days or weeks for your computer to be repaired.
Personalized Service: With onsite computer repairs, you get personalized service from a technician who will take the time to understand your specific needs and concerns. Our technicians will work with you to diagnose the problem and find the best solution to get your computer up and running as quickly as possible.
Better Communication: When you bring your computer to a repair shop, you may not always know what's going on with your device. With onsite computer repairs, you can communicate directly with the technician and ask questions about the repair process. This ensures that you're kept in the loop and understand what's happening with your computer.
Data Security: If you have sensitive or confidential data on your computer, you may be hesitant to bring it to a repair shop. With onsite computer repairs, you can have peace of mind knowing that your data is secure and in the hands of a professional technician.
In summary, choosing onsite computer repairs with Yorkshire Computer Systems can offer you convenience, quick response time, personalized service, better communication, and data security. Contact us today to schedule an appointment with one of our professional technicians.
Loud Noises
Loud noises are normally made from faulty fans that are used to keep the computer cool whilst running.
Both Desktops and Laptops these days have 3 types of fans, Power supply, CPU, and Graphics Card.
These can all be either serviced or replaced
Turning off automatically
This issue is a bit more difficult as it could be multiple issues, (Software or Hardware issue).The main thing to look for is how it is turning off.Is it just going to a black screen and restarting or is it just turning off, Once we know what it is doing we can then start to check and see what is causing it, This could be Overheating (See above) or it could be a Windows Update that did not install correctly.
Won't start up
No Power and not starting up are 2 common issues we face on a daily basis. This can be as simple as a fuse in the power lead to a replacement power supply or a new System Board.These types of repairs are quoted on a case-by-case scenario due to the issue could be any one of a number of components that could fail.
Running slow
A computer Running Slow again can be multiple issues.
Overheating and Hard Drive issues are the main
two reasons your laptop could run slow.
Both issues can be fixed and done in your home or place of work.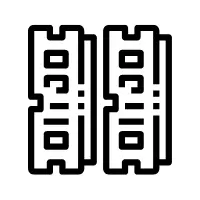 Memory Issues
Some computers only came with 4GB Ram as at the time that's all
that was required.
Nowadays machines should have a minimum of 8GB Ram or ideally 16GB
Depending on what you are doing
Bluescreen/ BSOD No Boot
One of the more common issues encountered are operating system boot errors and blue screen error messages on boot.
Experienced in resolving these issues with minimal data loss, we can restore your computer to working health quickly, and prevent further issues from occurring.
Virus/Spyware Removal
Viruses and spyware rank among the most frequent, disrupting and disturbing issues. Often times can be among the hardest problems to fix whilst minimizing data loss.
We provide full logs of the work done, often able to indicate the root of the issue, we can advise on further security measures and tips to prevent further issues.
Networking & Internet
We can install your router and network, set up and configure your wireless broadband connection or help with any Internet or email problems you may be having.
We are also able to optimise your Internet settings in order to give you the fastest connection possible.
Remote Diagnostics

FREE

Onsite Repair

£50 per hour

Windows Re-Installation - (10,11)

£80

240GB SDD Replacement - (No Backup, Supply , Fit Drive, Windows Reinstall)

£100

240GB SDD Replacement - (Backup Data, Supply , Fit Drive, Windows Reinstall)

£150

512GB SDD Replacement - (No Backup, Supply , Fit Drive, Windows Reinstall)

£130

512GB SDD Replacement - (Backup Data, Supply , Fit Drive, Windows Reinstall)

£180

Malware / Virus Removal

£50

Overheating

£50

Internet Issues

£50

BSOD

£50
Contact YCS