Yorkshire Laptop Repairs
Yorkshire Computer Systems is a leading onsite computer repair company that provides high-quality laptop repair services to individuals and businesses in the region.
Why use Yorkshire Computer Systems for your Laptop Repairs:
Highly skilled and experienced technicians with extensive knowledge of laptop repair.
Quick and efficient services, with most repairs completed on the same day.
Onsite repair services, meaning you don't have to bring your laptop to us.
Affordable pricing, with no hidden fees or charges.
Free diagnostic assessments to identify the root cause of your laptop issues.
Use of only genuine and high-quality replacement parts.
100% satisfaction guarantee on all repairs and services.
Availability of emergency repair services for urgent laptop issues.
Comprehensive laptop maintenance and support services to keep your system running smoothly.
Friendly and professional customer service, with prompt response times to your queries and concerns.
our onsite computer repair service, available throughout Yorkshire! From the bustling city of Leeds to the picturesque town of Harrogate, we've got you covered. Our team of expert technicians can quickly diagnose and resolve a variety of computer issues, from hardware malfunctions to software glitches. We pride ourselves on providing efficient and affordable service that gets you back up and running in no time. So whether you're located in Sheffield, Bradford, or any other city in Yorkshire, contact us today to schedule your onsite computer repair.
Contact us today to schedule a repair or for any questions you may have.
Loud Noises
Loud noises are normally made from faulty fans that are used to keep the computer cool whilst running.
Both Desktops and Laptops these days have 3 types of fans, Power supply, CPU, and Graphics Card.
These can all be either serviced or replaced
Turning off automatically
This issue is a bit more difficult as it could be multiple issues, (Software or Hardware issue).The main thing to look for is how it is turning off.Is it just going to a black screen and restarting or is it just turning off, Once we know what it is doing we can then start to check and see what is causing it, This could be Overheating (See above) or it could be a Windows Update that did not install correctly.
Won't start up
No Power and not starting up are 2 common issues we face on a daily basis. This can be as simple as a fuse in the power lead to a replacement power supply or a new System Board.These types of repairs are quoted on a case-by-case scenario due to the issue could be any one of a number of components that could fail.
Running slow
A computer Running Slow again can be multiple issues.
Overheating and Hard Drive issues are the main
two reasons your laptop could run slow.
Both issues can be fixed and done in your home or place of work.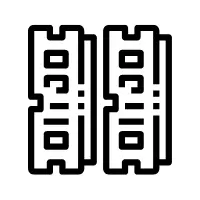 Memory Issues
Some computers only came with 4GB Ram as at the time that's all
that was required.
Nowadays machines should have a minimum of 8GB Ram or ideally 16GB
Depending on what you are doing
Bluescreen/ BSOD No Boot
One of the more common issues encountered are operating system boot errors and blue screen error messages on boot.
Experienced in resolving these issues with minimal data loss, we can restore your computer to working health quickly, and prevent further issues from occurring.
Virus/Spyware Removal
Viruses and spyware rank among the most frequent, disrupting and disturbing issues. Often times can be among the hardest problems to fix whilst minimizing data loss.
We provide full logs of the work done, often able to indicate the root of the issue, we can advise on further security measures and tips to prevent further issues.
Networking & Internet
We can install your router and network, set up and configure your wireless broadband connection or help with any Internet or email problems you may be having.
We are also able to optimise your Internet settings in order to give you the fastest connection possible.
Remote Diagnostics

FREE

Onsite Repair

£50 per hour

Windows Re-Installation - (10,11)

£80

240GB SSD Replacement - (No Backup, Supply , Fit Drive, Windows Reinstall)

£100

240GB SSD Replacement - (Backup Data, Supply , Fit Drive, Windows Reinstall)

£150

512GB SSD Replacement - (No Backup, Supply , Fit Drive, Windows Reinstall)

£130

512GB SSD Replacement - (Backup Data, Supply , Fit Drive, Windows Reinstall)

£180

Malware / Virus Removal

£50

Overheating

£50

Internet Issues

£50

BSOD

£50
Contact YCS